Plant your wildflower garden today…
We hope you like your little gift and enjoy watching your Cornflowers grow.
These beautiful wildflowers are perfect for attracting bees, butterflies and other pollinators and are even edible for us humans too! Use to garnish drinks, bakes and cakes – they are also a colourful addition to a summery salad.
Here you can find top tips on how to plant your Cornflower seeds…
Growing conditions:
Cornflowers like to grow in well-drained soil in a sunny spot where they can soak in the rays all day.
When to plant your seeds:
The best time to plant your seeds is from August to September, or you can save them to plant next spring between March and May after the chance of frost has passed.
When can I expect my seeds to flower?
If planted from August to September you can expect to see beautiful wildflower blooms early next spring. But if you choose to plant them next spring, you can expect your seeds to flower from June to September.
What you will need:
Your packet of Cornflower seeds
Gardening gloves
A rake
A trowel
Plant label (optional)
How to grow your Cornflowers:
1. Find a sunny spot in your garden where you wish for your Cornflowers to grow, be sure to remove weeds from this area with your trowel!
2. Next, you should rake the soil until it is a fine, crumbly texture.
3. Make some small holes a couple of centimetres deep, and water the soil before planting your seeds. If planting multiple seeds, leave 30cm between each row to allow for plenty of growing space.
4. Once the seeds are in the soil, gently cover them over with soil.
5. Cut the top off a plastic bottle and place over your seedlings to protect them from snails and slugs.
Watch your Cornflowers bloom into beautiful wildflowers!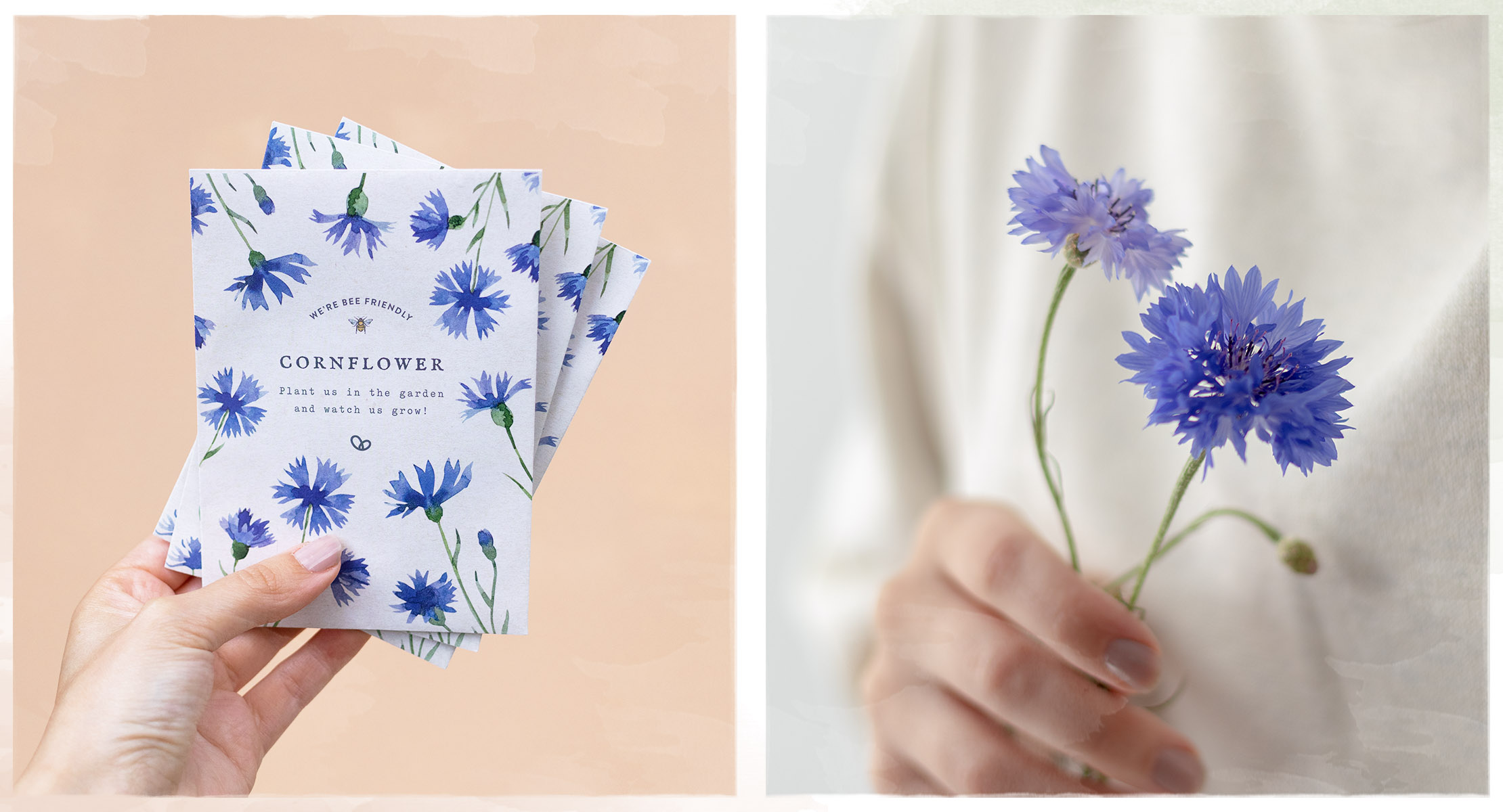 Tag us in your pictures using @bunchesuk!