Add a dreamy touch to your decor

If you are one for keeping up with the latest interior trends, we are sure you will be excited to meet our new collection of dried Pampas bouquets.
Celebrities and influencers are using theses statement bouquets to create a soft, minimalist feel whilst adding a textural touch to their interior décor.
They are also guaranteed to last up to three years with little maintenance, making these fluffy stems the perfect choice for busy homeowners.

Our new collection has three options for you to choose from:

(£42)
Ideal for someone who prefers a neutral palette, this bouquet pairs perfectly with a tall bottle-neck vase, adding another dimension to any room.
(£44)
This blush pink-nude tone bouquet will bring a warmth to your living space, adding a soft, feminine feel.
(£43)
Create a bohemian space in your home with this stunning mixed Pampas bouquet, combining the classic and the contemporary to keep your home on-trend this season.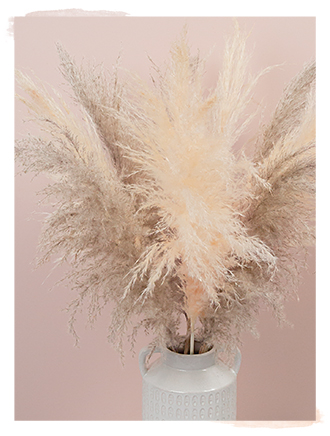 Caring for your fluffy stems:

We recommend keeping your Pampas bouquet away from direct sunlight and moisture to ensure a longer vase life.

For those worried about shedding, we have found a light spritz of hairspray helps - this also keeps them looking fluffy.
If you are unsure whether you will like the result, we would recommend spraying a small section first before applying to your whole bouquet.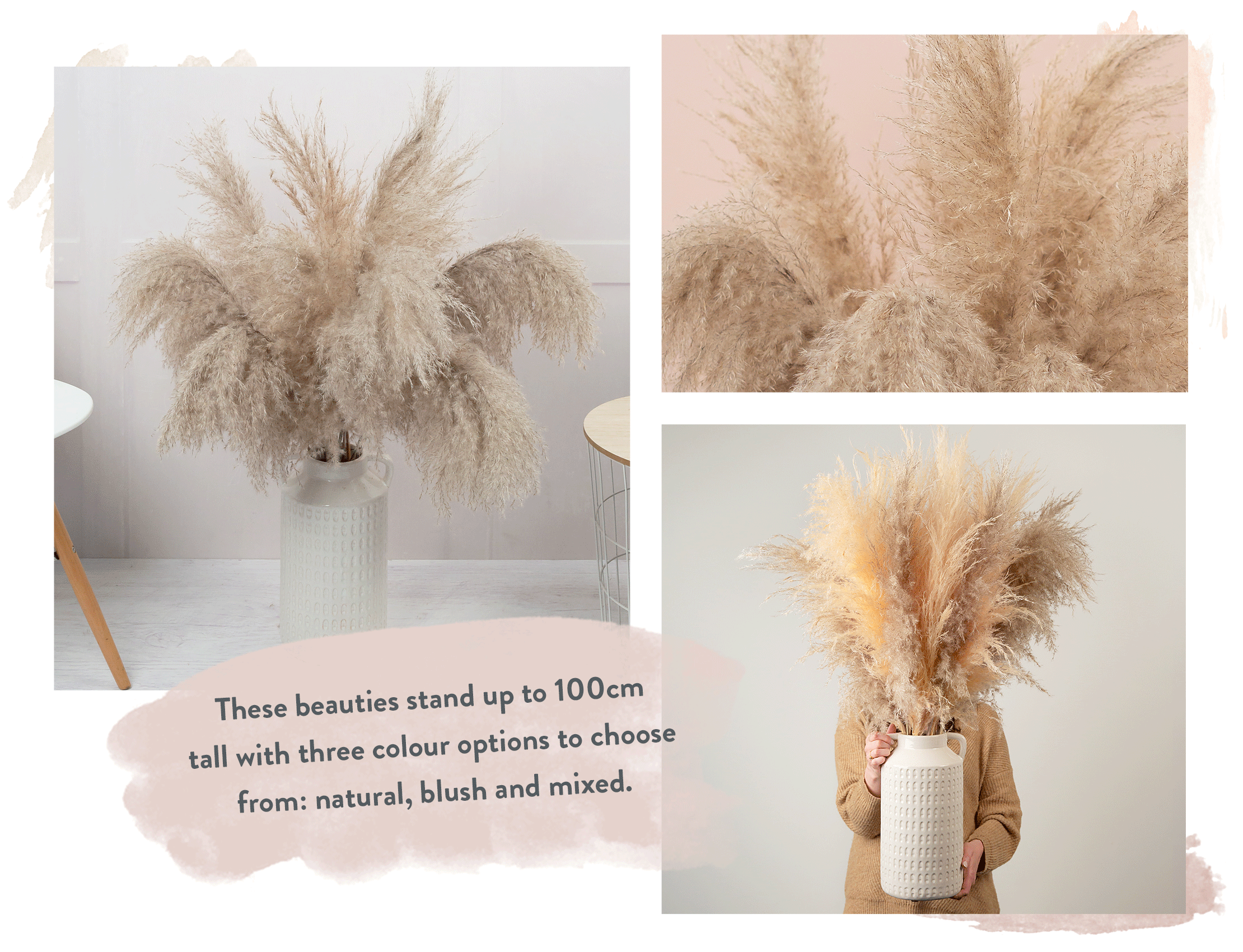 If you have any further questions please contact our
friendly customer support team via email at [email protected]
Click here to shop our range of Pampas bouquets